Welcome to Macanta's Online Office!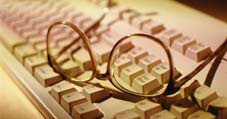 Please note our new e-addresses:
info@macanta.com for sending us documents, making appointments, checking on the status of your refund
Welcome to Macanta, Your Friend in the Tax Business. Macanta is a Gaelic word meaning "one who takes care of others".  At Macanta, we take that very seriously. The principal of the firm, Kathryn M. Keane, EA,  leads a dedicated team focused on the most important part of our day--you, our client. There are many different ways to use the services here. You can:
Learn about the services we offer.
CHECK OUR CALENDAR--it will let you know if the office is open today--summer and fall means seminars, conventions, and a silly thing called "family time"
Use the Financial Calculators to assist you in budgeting, financial planning, or determining loan payments.
Stay Alert to tax and accounting news by reviewing the client newsletter.
Register Your e-mail Address to receive important announcements through Service PLUS!
Link to a variety of other helpful sites listed under Links.
Review Tax and Financial Topics of Interest in the Additional Pages section of our site
Tax Season office hours:  Tax assistance is by appointment only.  Our office hours are Monday to Friday  9 AM to 8 PM, Saturday 9 AM to 6 PM and Sunday 1 PM to 6 PM.  Tax assistance is by appointment only.  Other times are available whenever possible, so ask if the above time are not convenient.
If you have received a letter from the IRS/State....please fax it or e-mail it to us immediately.  Please do not wait to catch us on the phone or whatever!  FAX IT IMMEDIATELY!  E-MAIL IT IMMEDIATELY! E-mail it to info@macanta.com.

For driving directions, see our Contact page.  

MTA has finally finished the renovation of the Avenue U station!  We are only blocks from the Q (local) train station.  Exit the station, turn right and start walking towards Homecrest. However, there is extensive work on the subway lines in Brooklyn.  Please call  311 to determine which train is working where! 
Please browse the pages of this site and feel free to e-mail any questions, suggestions or other feedback. This web site is meant to be an extension of services provided to you.
Follow us on Twitter, where you can find us as MacantaTax (www.twitter.com/MacantaTax) and on Facebook, just search for Macanta.
Visit often as additional news and helpful information will be continually added in an effort to serve you better. Also, follow Kathryn on Facebook.  Search for Kathryn M Keane EA and follow the latest news.  Kathryn often posts tax related material.
Please remember that your financial security is a major concern for us. We do not release or disclose ANY information or copies to ANYONE other than you. This includes your parents, your children, and Banks, Mortgage Brokers and Financial Planners. If you need copies of your tax return or W2 forms given to ANYONE, you yourself must obtain these items from our office. We can not give them to anyone else. We can not discuss you, your tax return or any issue with another party, without either YOUR written permission or a Judge's Order.  We can not fax your return to ANY number unless it appears as  YOUR fax number on your Client Information Sheet.  We can only mail copies of your tax return to the address we have on file.  So, if you move, please let us know.
We are not trying to make your life difficult, just protect you from risk and observing the law governing our industry.