Who Are We?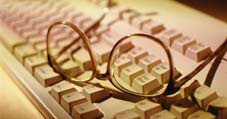 Macanta specializes in accounting and tax preparation for a wide variety of clients. We specialize in:
* tax return filing and tax planning for individuals
* bookkeeping and financial statements for small businesses
* corporate tax return filing
Annual participation in Continuing Professional Education courses offered by national tax association, most often the National Association of Tax Professionals (NATP), and its local chapters keeps the firm on the "leading edge" of ever-changing tax laws and accounting methods. Since you are the center of our attention, rest assured Macanta Business Services treasures your privacy and rights just as much as you do. Computerized offices and internet access ensures clients accurate, efficient, state-of-the-art service at a competitive price.
Kathryn M Keane, EA,  the principal of the firm, is a widely sought after speaker on tax topics throughout the industry. Kathryn served on the Board of Directors of the National Association of Tax Professionals (NATP)for two three-year year terms. In July of 2003 in Orlando at the NATP Annual Conference, Kathryn was awarded the 2002 NATP Chapter Person of the Year to acknowledge her volunteer service to the community as well as to NATP.  Kathryn is also a member of NSA (National Society of Accountants),  Independent Accountants Association of Brooklyn and NAEA (National Association of Enrolled Agents)and serves on the Liaison Committee of the IRS. On the local side, Kathryn is the Immediate Past President of the NY Chapter of NATP.  Kathryn and the team at Macanta are focused on providing the service you deserve in the safe enviroment you should require from any tax professional.
Kathryn has made expert appearances on PBS's Newshour with Jim Lehrer as well as WCBS local news. Her articles fequently appear in the Tax Pro Monthly and the Independent Accountant. In the March 22, 2006 issue of the New York Post (page 2), Kathryn was featured heavily in an tax article on refunds and withholding.
We believe in reasonable fees based on complexity, not petty line charges. We believe in empowering our clients, not defrauding them. We believe in quality service, focused on the most important person in the room--our client.
Visit the "Services" area of our site to learn more about the many accounting and tax services available to individuals and businesses. Our "Additional Pages" section carries our full Privacy Policy and other important topics, such as Letters from the IRS. Visit the "Contact Us" page for information regarding how to reach us via telephone, fax, e-mail or mail or for directions to visit our comfortable Brooklyn office.
YOUR PRIVACY IS VITAL TO US. Please remember that your financial security is a major concern for us. We do not release or disclose ANY information or copies to ANYONE other than you. This includes your parents, your children, and banks. If you need copies of your tax return or W2 forms given to ANYONE, you yourself must obtain these items from our office. We can not give them to anyone else. We are not trying to make your life difficult, just protect you from risk.
Feel free to contact the office anytime. We're here to help.